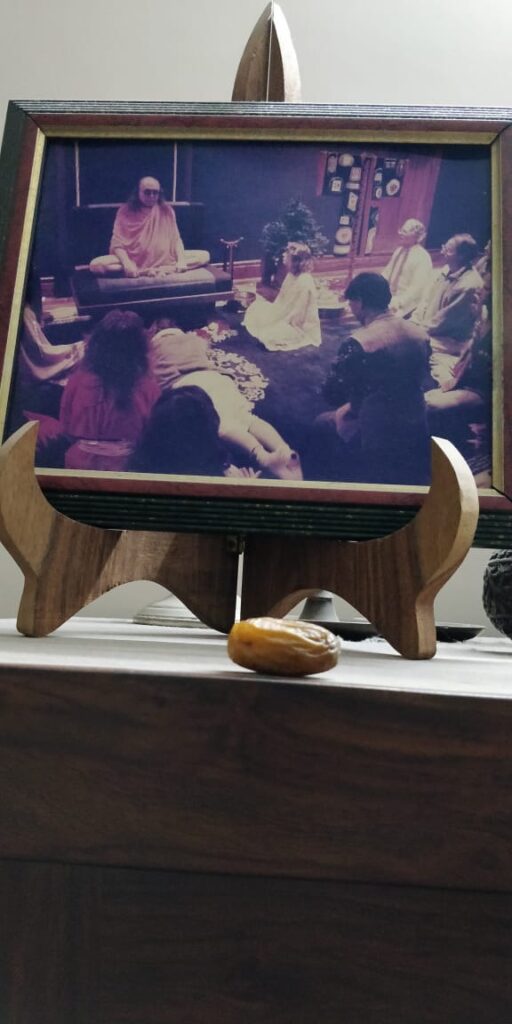 Today Surendra sent me pictures of the first date that He offered from his Second generation Prasad date plants.
I share the story in happiness this afternoon.
Surendra first visited Bhagavan Adi Da at the Mountain of Attention in December 1995, arriving on December 20th.
On this occasion He sat with Bhagavan Adi Da in The Manner of Flowers and at other occasions He received Prasad in the form of a date on at least two occasion.
Surendra took two date pits back with him to India and planted them in the garden area in front of his house in the Shyamnagar district in Southwest Jaipur.
By 2000 when I visited him in India for the first time, he showed me the two plants which at that point were about two feet in height. I photographed them and showed them to Bhagavan. Bhagavan was amused that this had been done. He jokingly said something like, "Well now Surendra won't need the Prasad from Me. He will have His own Prasad."
And so every year I would take photographs of the two plants. Surendra named named "Guru Prasad" and "Guru Kripa". The Blessing Gift of the Guru, and the Spiritual Energy Transmission of the Guru.
Here are some photos from 2004 as the plants are still growing.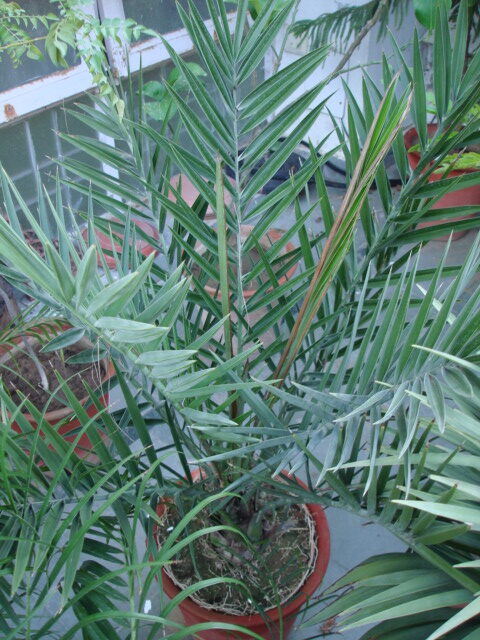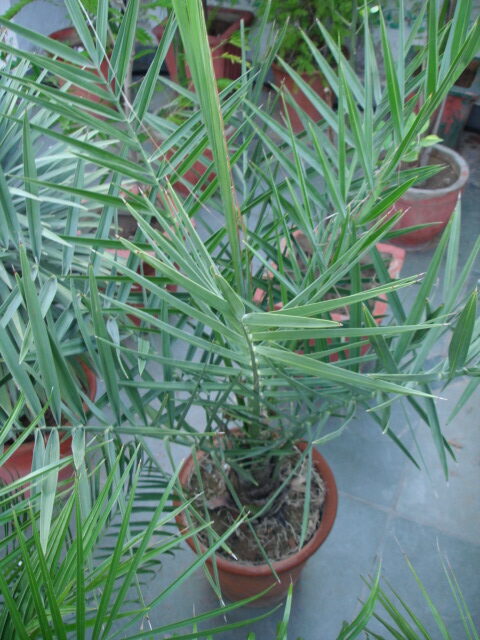 So now it is about 25 years later and Surendra a week or two ago showed me the first sprig of dates to emerge.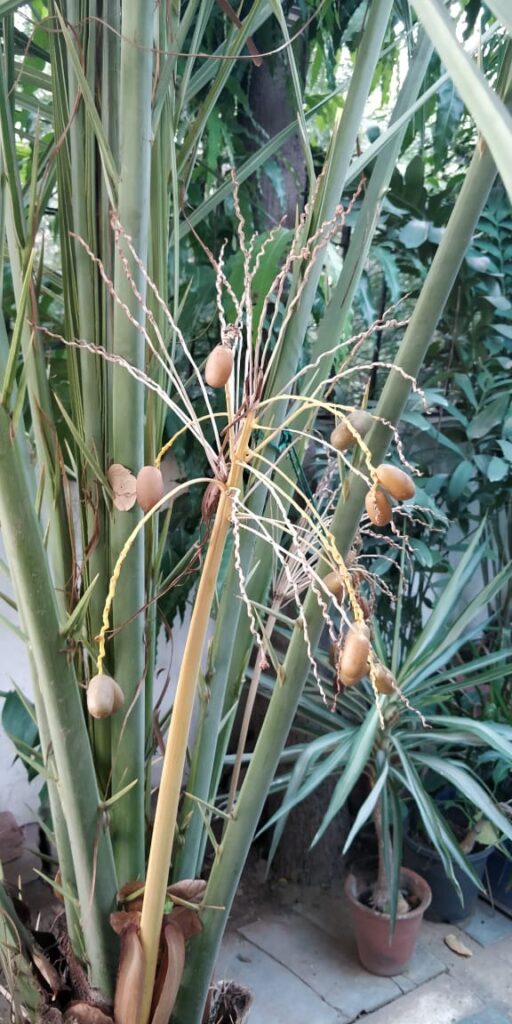 Here it is Guru Prasad, blooming. And some more photos of this.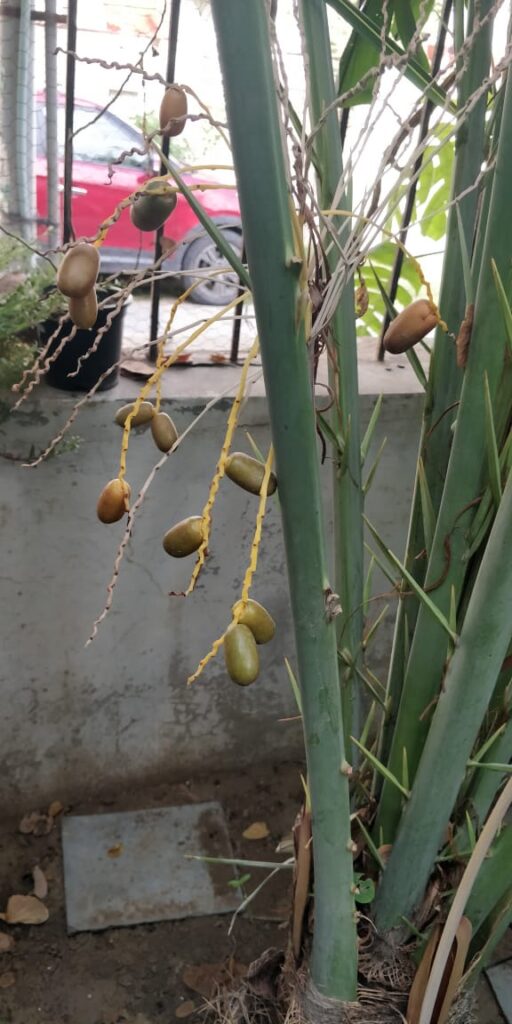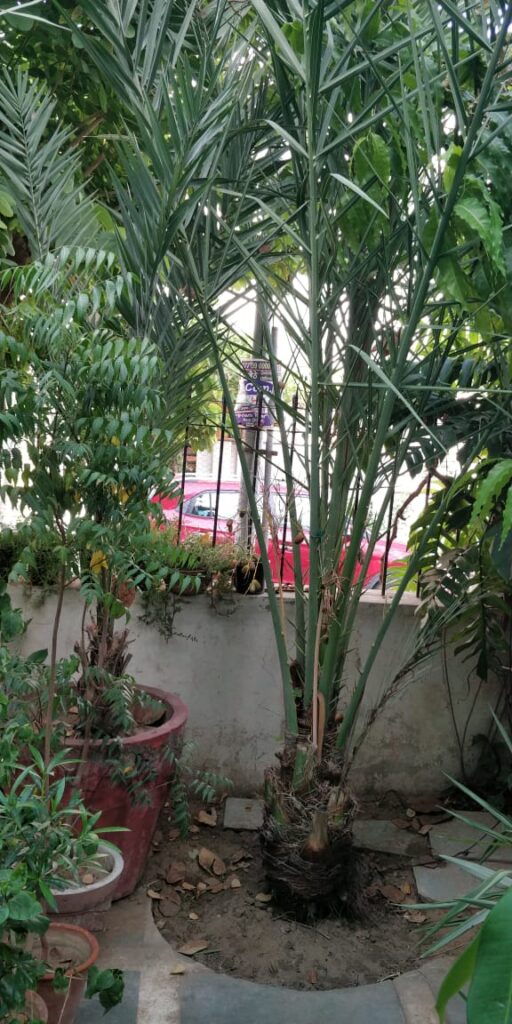 And then as was mentioned again, here is the first harvested Prasad date. It is in front of a picture that Surendra received of his first Darshan occasion with Bhagavan Adi Da in the Manner of Flowers in 1995, where he would have received Bhagavan's Blessing. And then the Prasad Date which was planted. Bhagavan Adi Da would have been very amused and pleased that this has all been done successfully and with His Grace.