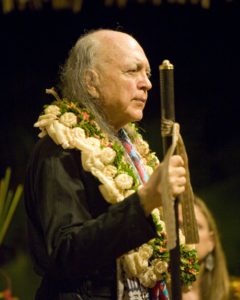 One of the things Adi Da Samraj asked me to do on my 1980 trip to India was to go to see the senior Shankaracharya of Kanchi, and to establish a connection between Adi Da Hismelf,  and the Shankaracharya tradition and the Siva tradition altogether. The Shankaracharaya's  name is Chandrasekharendra Saraswati, and he was the pontiff of the Kanchi Kamakoti Peetha. He was called the "Pope" of South India, with millions of devotees, the titular head of the South Indian Saivite sect, or followers of Siva.  He was born in 1894 and so would have been 85 at this time when Bhagavan Adi Da requested that I meet with him.  He is widely considered one of the greatest Indian sages of modern times and still is revered by great numbers in India and throughout the world. https://en.wikipedia.org/wiki/Chandrashekarendra_Saraswati
Chandrasekharendra Saraswati is considered to be in a direct spiritual line or succession (parampara) going back to Sankara, whose date is generally given as living in the 8th century (but in this lineage is said to have lived some 500 years B.C.)  He was the 68th head of the Kanchi Peetha, and was installed in that position in 1907 at the age of 13! This Peetha or monastery was said to have been founded by Sankara himself, one of the five principal monasteries that he founded in the corners of India. Chandrasekharendra Sarawati was known as a Jagadguru or "World Teacher" and enjoyed great fame and respect throughout India.  To millions of devotees he was simply referred to as "Periyavar" which means "the respected one".  At this point, he was retired and had installed his successor as the active head of the lineage.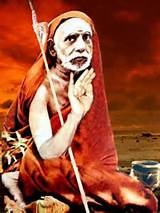 Paul Brunton had written about the Sankaracharya in the book A Search in Secret India. It was the Sankaracharya who had told Brunton that he should visit Ramana Maharshi. The Sankaracharya, as a great Spiritual luminary of South India, was known to have in many cases directed individuals to go and visit Ramana Maharshi. He understood that Ramana Maharshi's actual Realization was senior to his, and so when a very serious Spiritual aspirant was asking for advanced guidance, Candrasekharendra directed them to Ramana Maharshi. Bhagavan Adi Da on a number of occasions commented on the integrity and rightness of this.  Adi Da felt the honorableness of the Sankaracharya in recognizing his own limits and referring those who wanted this most serious Instruction to a better source. (It is a commentary and advice for the many Teachers today that are teaching, but know about Adi Da.  They may have a needed and useful role for the general devotee. But for those of their students or devotees who are most serious, referring them to Adi Da would often be the auspicious and honorable thing to do.)
I asked my friend Mr. Sudhakar Dikshit who ran Chetana Books (himself a long veteran practitioner and devotee of various Indian teachers) for his help and advice on how to accomplish a meeting with the Sankaracharya. He said that I should make arrangements through the head of Bharatiya Vidya Bhavan. This is a large chariatible organization that is headquartered in Mumbai, but operating throughout India, and the publisher of many books, including some by Candrasekarendra Sarawati himself. So I went to the main headquarters in Mumbai. And probably because I was an intelligent Westerner, after only a short time of waiting I was invited in to see the general secretary of BVB.  The general secretary S. Ramakrishnan was a compact and very vital man, who spoke excellent English. We had a good meeting, in which I fully informed him about Adi Da Samraj and his desire for this meeting. Mr. Ramakrishnan told me that the senior Shankaracharya was on retreat and could only be seen with permission and that even his location was kept a secret. He said that there was going to be a gathering with the Junior Shankaracharya, Jayendra Swami, the next day in Mumbai, hosted by Bharatiya Vidya Bhavan, and that I should go to that. And Mr. Ramakrishnan said that he would help me arrange a meeting with the Junior Shankaracharya. Permission to see the senior Shankaracharya would be given by the Junior Shankaracharya.
There is a tradition that the Shankaracharyas of Kanchi do not ride in motorized vehicles. And so on their tours they walk, or are carried on horsecart, etc. The next day I went to visit Jayendra Swami. I first saw him walking in procession, with lots of people on both sides of the street gathered to watch him go by. And he ended  up on a large outdoor stage with other dignitaries. There were many speeches. Mr. Ramakrishnan, from Bharatiya Vidya Bhagavan was on the stage, and nodded at me. The event was in honor of the Shankaracharya, but also in honor of charity work that Bharatiya Vidya Bhavan had been doing. During Jayendra's talk, he looked at me some, but I presume that was simply because I was a Westerner, the only one I saw at the occasion, and because of my relationship to Bhagavan, who I was invoking strongly.
After the occasion, I found Jayendra Swami's secretary and a meeting was arranged with Jayendra Swami. When I was ushered into his company, I was alone with him. He stood and was looking with eyes upturned, as if to show me the spirit was up and away. I offered him an apple, and he put out his extended hand and Blessed this very intentionally. (I later brought that apple to California and presented it to Adi Da) The whole meeting was only five minutes in length.
Then I met with the Jayendra Swami's secretary again and I was told that I had been given permission to meet the senior Shankaracharya, and that he was staying in Ugar, in Northern Karnataka, and that I was free to go to see him immediately.
So shortly after that, I took a train to Miraj in southern Maharastra. And I  took a car from there and arrived in Ugar late in the evening. I stayed overnight in a small dharamsala or guest house. In Ugar, it was an open secret where the Sankaracharya was staying. He was residing in a humble hut, near a small Siva Temple. I was told that he would be granting a private audience at a time at mid-day and so I waited for that time.
When the period for having contact with Candresekharendra Saraswati began I waited in line with a few others. The Shankaracharya was sitting on the floor just outside the hut he was staying in. The hut was behind him to his left, and there was a bicycle rickshaw to the right behind him. He was dressed simply in orange and was wearing glasses. There was no fanfare or ceremony. As I mentioned he was eighty five years of age at this time, but still very lively and alert. When it was my turn, I spoke to him in English, without a translator. There were about three people directly behind me waiting their turns following me but out of earshot. And so essentially I was alone with him. He understood and spoke English. I told him about Adi Da Samraj, then Da Free John. I explained Adi Da's background and his work. I spent ten minutes doing this, and the Shankaracharya simply listened and nodded, with great "sila" or equanimity and simplicity. Then I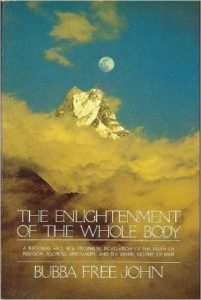 gave him the book The Enlightenment of the Whole Body. He sat and read this book by himself, quietly, and really reading sections, and not simply browsing through it. I felt that he was taking in the meaning of what Bhagavan Adi Da was saying in the book. I remember that when he got to the section on Ramana Maharshi, in the introduction, that he read everything that was said about Adi Da's relationship to Ramana Maharshi. Then he gave me back the book. He was sitting on the floor. He closed the book, and then simply pushed it back at me, while it was sitting on the ground. He had read the book for twenty minutes or so. Next I gave him some incense, and told him that this was incense that our community made. He pushed that to the side, keeping  it. And then I gave him a rudraksha mala and asked him if he would bless it as a gift for Adi Da Samraj. He did nothing special, but after a moment just pushed it back to me, and told me that it was Blessed. I told him that Adi Da wanted to make a connection between himself and the Shankaracharya lineage and Himself. Candrashekhendra nodded and told me that the connection was made. I sat quietly for a few moments and then bowed and left.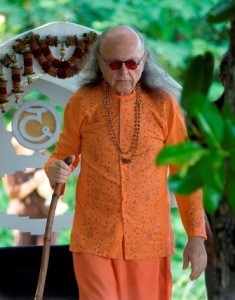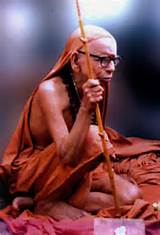 I had not felt any yogic energies around the Shankaracharya. But a simplicity and a clarity and a sila that was straightforward and direct, without any presumptiveness.  I felt that very simply that Adi Da's Request had been fulfilled. It was not my business to understand that the great significance of Adi Da and the Shankaracharya making their living connection. But there was such a simple certainty that it had been accomplished. It was clear to me that the meeting had been auspicious beyond my own comprehension. I felt that Candresekharendra had the free attention to genuinely recognize Adi Da, and that without fanfare there the two had now entered into a relationship with each other.
I took my bag with the Blessed rudraksha and the The Enlightenment of the Whole Body safely packed away, and sat down on the edge of a low stone wall some 100 feet away at the far end of a temple gathering pavilion. At this point the Sankaracharya had finished meeting with the day's visitors and had gone back into the hut. Twenty people gathered around me. They wanted to know who I was, to have spent so much time with the Shankaracharya. I told them about Adi Da Samraj and that my mission was to make a connection between Adi Da and the Shankaracharya.
While I was sitting there, a young man came up with a message from the Sankaracharya. He said that he really liked the incense and that he wanted more of it. And wondered if we would continue to send it to him. I replied that certainly we would do this. I felt that this was not so much about the incense, but about the Sankaracharya wanting to have a way to keep in contact with Bhagavan Adi Da.
When I returned to Mumbai, I realized that I needed to figure out a way to get the incense to the Sankaracharya. I had one more meeting with someone who was a secretary at an office in a Siva temple in Mumbai that was associated with the Shankaracharya of Kanchi, and arranged for the incense to be sent to this person. He said that he would always know where Candrasekharendra was. And that he would always forward the incense to him. As it turns out, the very first shipment that I sent to India, was returned from India, with a notice that the person I had sent it to, no longer lived there. And so this connection via the incense never occurred.
I am sure that I must have written to Adi Da on a blue aerogram about the meeting. And then when I returned to California, I met with Bhagavan Adi Da in His Home in Bright Behind Me, and told Him about what had happened. It was again very simple, without fanfare.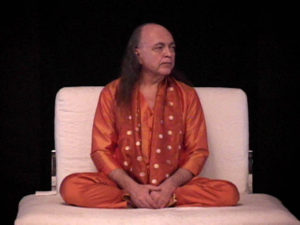 On January 8, 1994, Candrasekharendra passed away, at the age of 100. When Bhagavan heard of this, soon after his death, he called me to the telephone. He was in His bedroom at the Matrix and I was in the Village. He wanted to talk about Candrasekharendra, and what a good man he had been, and to celebrate his life and to engage the process of aiding his release. What a Blessing it was for Candrasekharendra to have Bhagavan's Attention on Him during this time. As I mentioned above, Bhagavan particularly appreciated that when people came to see him, who were very serious and mature in Spiritual matters, the Shankaracharya told them to see Ramana Maharshi. Bhagavan appreciated this integrity on the Sankaracharya's part and in this phone call He said that it showed Candreskharendra's  own maturity, not to have to draw people to himself, but to know those who needed a more senior Spiritual realizer. I told Bhagavan the story of the meeting with the Sankaracharya again, and how He had wanted to make a connection, and how the connection was made. We ended up speaking of other thing as well, but for an hour this eulogy and remembering of the Candrasekharendra occurred.
Sometime later in the 2000s, John Wubbenhorst brought two musicians, friends of his, who were devotees of Candrasekharendra to the Mountain of Attention to play for Adi Da Samraj. Their names were T.H. Subhash Chandran and Ganesh Kumar. They played traditional South Indian percussion, ghatam and kanjira specifically and are masters of this. Subhash Chandran also does vocal konnakal (closest equivalent I can think of is "scat" in Jazz.)  They had heard that someone in the community had met with the Shankaracharya, and that there was some story there. They did not know the details, but it got back to me that they were here. This was before they had seen Bhagavan Adi Da or played for Him. I saw them at one of the tables outside of First People. I told them  about the meeting and about Bhagavan making connection and a link with the tradition of the Shankaracharya's. They were very moved by this. They told me stories of their own devotion and intimacy with Candrasekharendra. It was clear that they were not intellectual followers, but were heart devotees of his. For example they many times had slept outside on the verandra with Candrasekharendra through the night, in devotion with him.
As a host for them as contact people on this first time seeing Bhagavan, I was asked to write Bhagavan Adi Da responses to their seeing Him and playing for Him. I spoke to each of them, separately. In both cases they used the word "Avatar" in describing Adi Da. Interestingly, they said that while playing that Adi Da became Candrasekharendra before them. And that they were then playing music for their Guru. They said that because their Guru had now passed out of the body, that this was the only place that they could play for their Master still. And because of this, they came and played for Adi Da Samraj on a number of other occasions.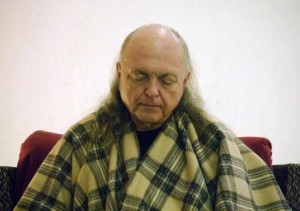 This kind of phenomenon of Adi Da Samraj "becoming" the dear Guru of people whose own Guru had passed was a story that was repeated many times over the years. I remember sitting at one of the hots springs in the dark evening with a devotee of Neem Karoli Baba. We had both just had Darshan of Adi Da Samraj. This man and I sat down there, to remain in the glow of the Blessing of Adi Da, stunned by the Grace and Revelation that we had just witnessed. And he told me that this was at last to be again in the Company of Neem Karoli Baba for him.
One other incident in this chain of thoughts is likely worth my writing about here.
The successor of the Candrasekharendra, Jayendra Swami, became embroiled in a lawsuit in 2004. During the time when I was in India, in November 2004, this was all over the newspapers and widely discussed. He had been accused of being part of a plot in which an individual who was in opposition to the Kanchi Ashram, had been murdered. It was not supposed that Jayendra Swami had personally been involved in the crime, but that he knew about the overall plot to "do away" with this individual. I bought a magazine which described the whole matter and had this with me when I came to Adi Da Samrajashram. Although I really had not come to a complete conclusion about the details of the matter, it was clearly messy. And so I did not mention it to Adi Da.
Now it was part of my service in relationship to Adi Da, to inform Him of happenings in the world of Spiritual figures. For example I informed Him when J. Krishnamurti and Kalu Rinpoche were both shown to have consorted with women, when outwardly they claimed celibacy. Bhagavan Adi Da had asked me to keep Him informed about things that occurred.
Sometime in December 2004, Adi Da received a news story about the lawsuit involving Jayendra Swami. The news came through the channel of the daily news that Adi Da would receive through others, and did not come from me. However, when Bhagavan Adi Da heard about this, He wanted to know if I had heard about it, and what my opinion was. When I told Him that I did know about it, and sent Him the Times of India magazine with a lead story on it, Adi Da expressed that I should have earlier informed Him. He felt that it was a sign of the deterioration of these times, when even in India, leading Spiritual figures were involved with or accused of being involved with such matters.  Adi Da wanted me to evaluate the situation and tell Him what I felt was going on. Was Jayendra Swami actually complicit in the murder, or was he simply being targeted by others. Over the next several years, every six months or so, I was asked to provide an update on the case. The Indian court system tends to drag on and on in such matters. And reporting about this matter never felt particularly happy to me, because it was requiring Adi Da to put His Attention on either a Spiritual Master doing something really terrible, or being really terribly scapegoated. In fact it was only in 2013 that the entire lawsuit was dropped and there was a full acquittal of Jayendra Swami.