On day at The Mountain of Attention Sanctuary Beloved called some of us over to His house for a gathering. And I was fortunate to have been invited.
As always whenever you would be invited to the Master's house for a gathering your heart would race with anticipation and you would be exploding with excitement as to the nature of how the rest of your day would unfold in His Divine Human Company, and of course you were always ecstatic to be going.
And whenever you were invited, you could never be fashionably late. Beloved always expected you to just simply drop whatever you were doing and rush over. But if in the course of doing so, you ended up being improperly dressed you would always hear about it.
So you could never linger in the self indulgence of putting on a little extra make up, or taking extra time in choosing your wardrobe, because if you were late you would hear about it. He would often Bellow out: "Where's Mulund, or Where's Aniello?" And you had better be right outside the door waiting to come in, because if He had to send an attendant for you, you would get a consequence, like chugging a beer at the beginning of the gathering or serving other devotees throughout that day's gathering. Consequences we all tried to avoid.
And so, the bottom line rule of gathering with Him was to simply drop everything, handle all of your worldly business so that He could have your entire attention without distraction, and rush over looking impeccable for the day's gathering. And more often than not you only had fifteen minutes to a half an hour in which to do all of this. It was a koan we all accepted, and it was always a sadhana, always stressful, and if you were late you'd better have a good excuse.
And there were very few excuses He would accept. You had to make sure any children would be cared for of in terms of babysitting requirements while you were at the gathering and handle any important Ashram business that couldn't be put on hold. That's basically it.
At this particular gathering, I had to handle more business than usual and ended up being one of the last people in the door. Beloved would sit on His chair and face us, while we would sit on the floor facing Him, leaving a walking isle down the middle of the room which led to His Chair. Because I had taken so long to wrap things up, and was one of the last people to arrive, I had to take a seat more or less in the back row on the right. But I scored a seat on the aisle and there was no one sitting to my left, and so I ended up getting an unobstructed view of Beloved.
The gathering went on for a couple of hours, after which Beloved called for a break, and so He got up, walked down the center of the aisle and left the room. I didn't really need to get up at that point and so simply sat there and watched every one else file out of the room behind Him, except for one other devotee to my right who decided to stay in the room as I did.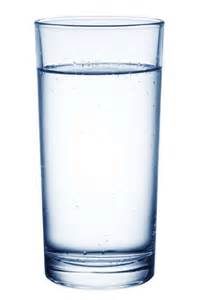 As I sat there I noticed that down the center of the aisle not to far from Beloved's chair toward the front of the room, there was a tall glass of water sitting so close to the center of the aisle, that I couldn't help but think to myself, "the next person who comes back in the room is going to knock that glass of water over and it's going to spill on carpet." I was absolutely sure that this was the scenario that was going to take place with this glass of water, without a doubt. I knew this would happen.
My intuition was so strong, that it was like a cramp in my navel, but I did nothing about it. I continued to sit there, with this knowledge gnawing in the pit of my stomach and at the heart region in my chest. It was so overwhelming it became totally annoying and now had captured my full attention. But instead of acting on it, I debated with myself, as to whether I should remove the glass of water or not. I was now going back and forth in my own mind, justifying my feelings by thinking that it was only a strong feeling and didn't deserve my attention. All the while sitting with this feeling in the pit of my stomach and at the heart region in my chest, gnawing at me like a mouse gnawing on a piece of cheese and wondering if I should get up and remove the water.
At one point I was so sure it was going to happen that I turned to the devotee who was sitting next to me, as we were the only ones in the room at that point and I mentioned the glass of water and how I was sure someone would knock it over. But this person didn't feel the way I did and so dismissed it and told me not to worry about it, to once again focus my attention on the Master and let it go. But this only fueled my drama further. Now I was truly torn, between simply getting up or sitting still, going back and forth trying to dismiss the feelings I was having. But this glass of water had completely captured my total attention.
About ten minutes went by, and as I was going through this internal drama with this glass of water it began to seem totally ridiculous to me that this glass of water was the only thing I was thinking about and had been for the last ten minutes. My mind simply went back and forth as to whether I should or shouldn't  remove it from its place on the carpet. And so, after all of the drama I made the decision to just leave it where it was.
When I had finally made the decision to do nothing, then a devotee who was sitting near the glass of water headed back to his seat and in doing so accidentally knocked over the glass of water that I had been meditating on for the past ten minutes. It had now spilled on the carpet just as I had been predicting.
By then, Beloved, had re-entered the room and was now watching the entire drama unfold in the way of someone mopping up the water. I of course felt bad, as I could have prevented the accident entirely, but I chose to do nothing. It was at that point that Beloved on His way back to His chair stopped right in front of me and stood in the center aisle looking down at me.
As I looked into His beautiful face, He bent down and slightly cuffed me on the left cheek with his open hand and said: "I have been telling you to move that glass of water for the last ten minutes. Why haven't you been listening to Me." And then He sat back in His chair and the gathering continued.
Needless to say I was totally blown away, as was the person sitting on my right who I mentioned the feeling to. By lighting tapping my cheek I realized that He had totally absolved any guilt karma I had created with the water glass and taught me a lesson on how to listen a little deeper.
Thank you Beloved for this Gift.